Let's Fiji
Welcome to the Nalagi Hotel, ticking all the boxes for your daily Fiji adventures;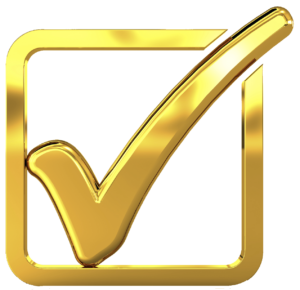 Quality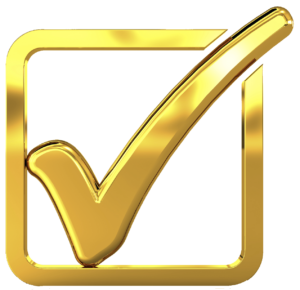 Luxury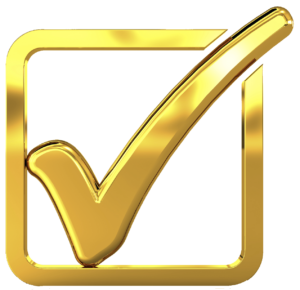 Central Location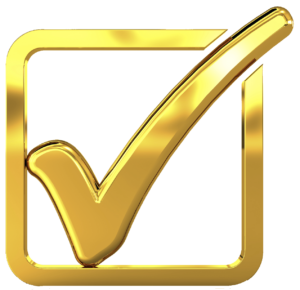 Exceptional Value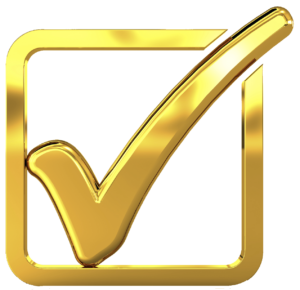 Wonderful Food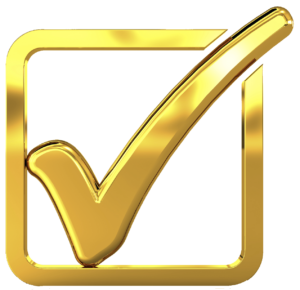 Inspirational Views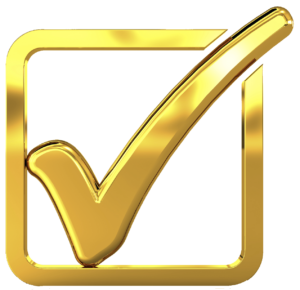 Unlimited Activity Opportunities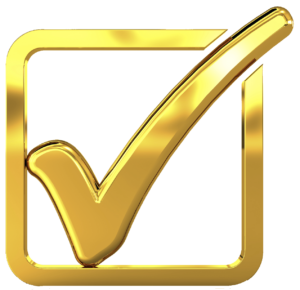 and of course, 'heaps' of world-renowned Fiji Smiles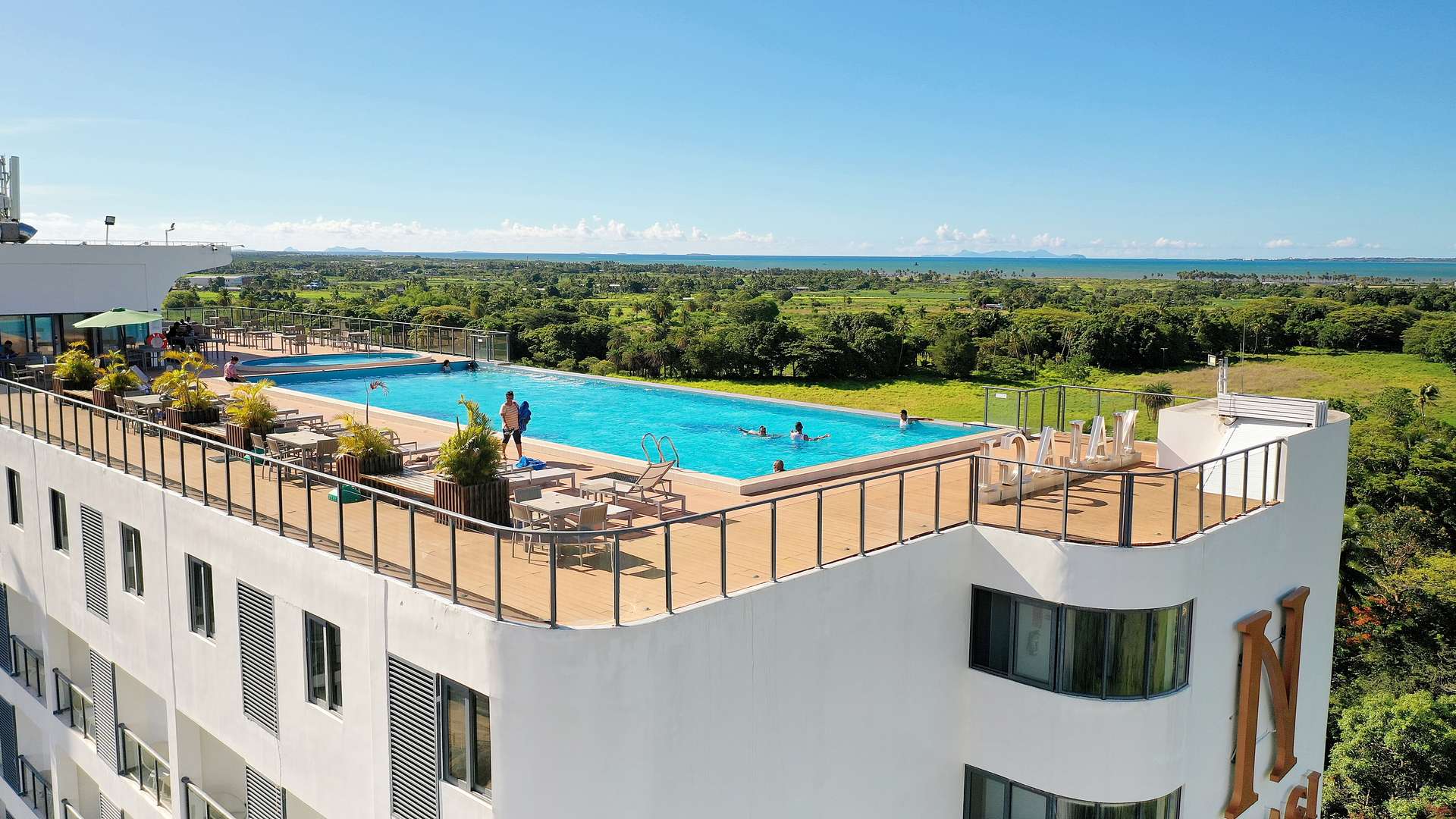 We're everything, right where you need it.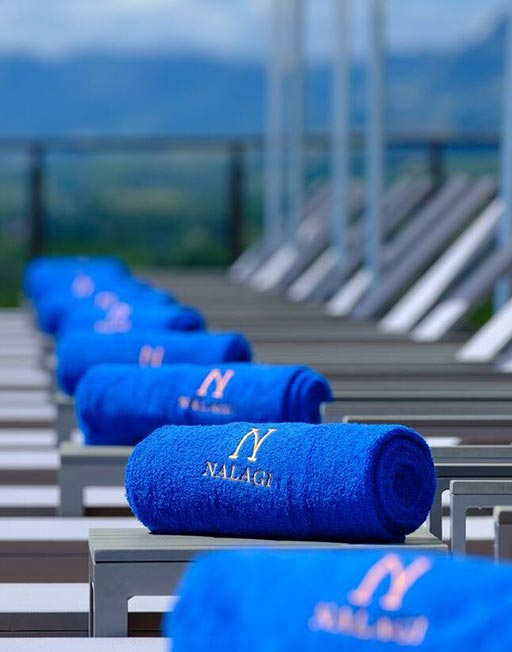 Where there's
a 'chill',
there's a way
… because sometimes, it's just about sun and fun, while getting nothing done.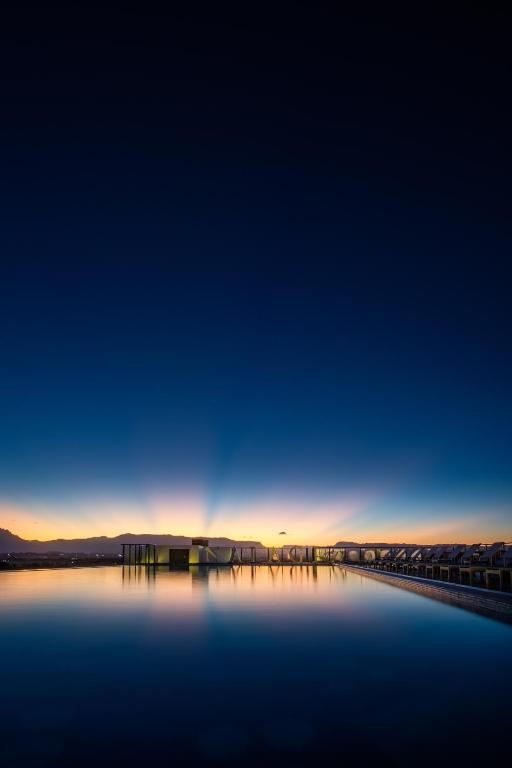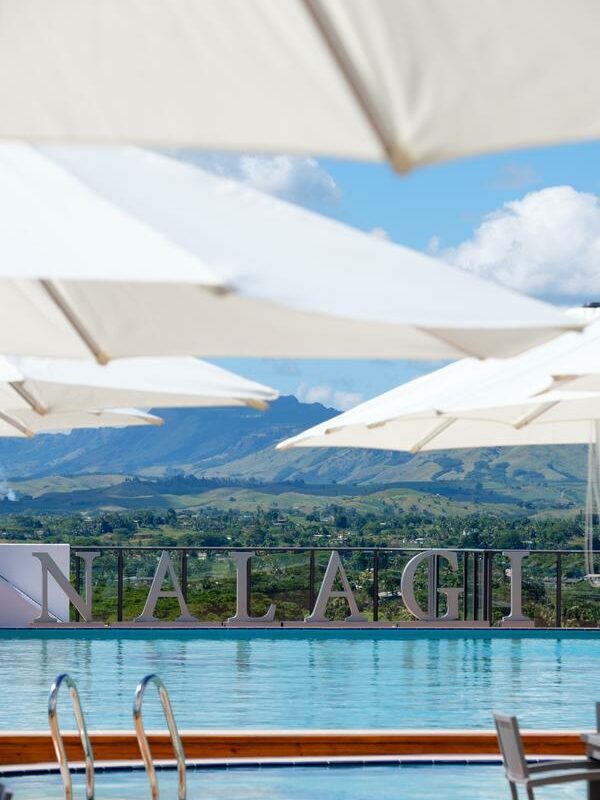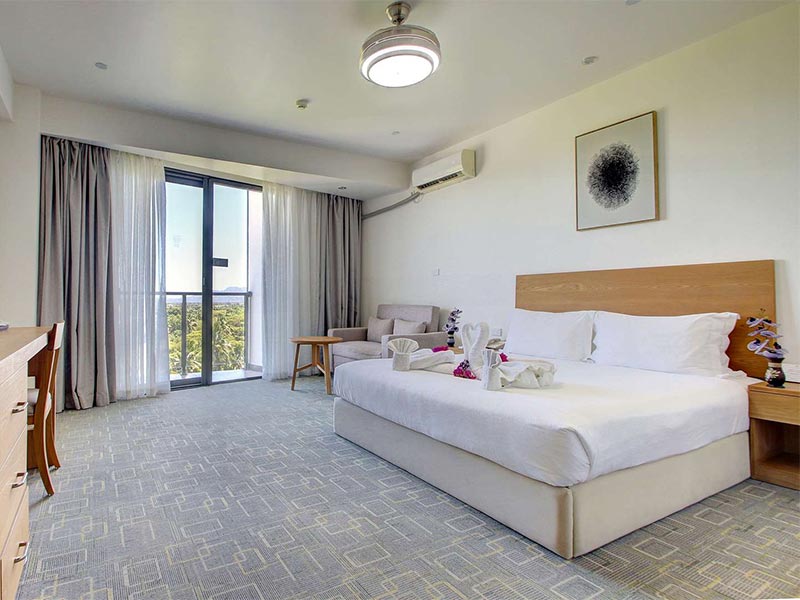 Spacious and bathed in natural light, Nalagi offers 197 rooms and suites furnished with simple, inspired décor and private balconies.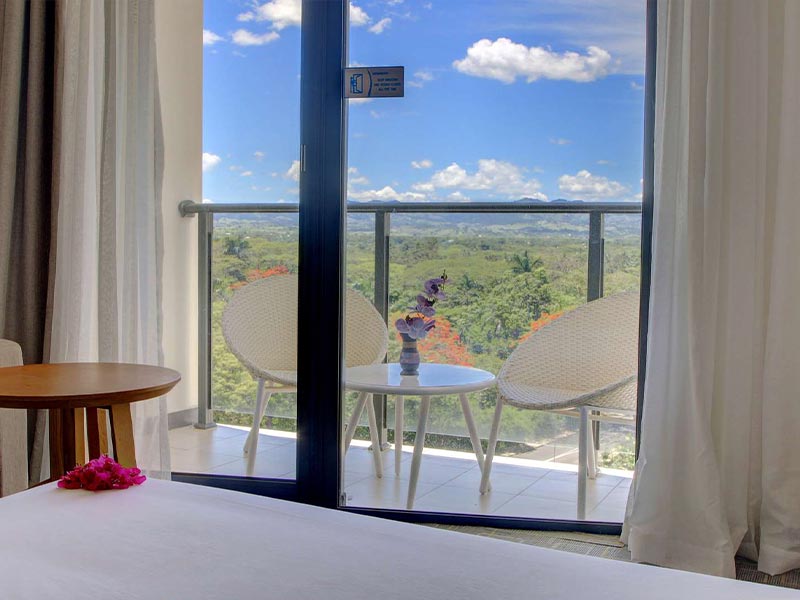 Our suites, designed with extra room, will have you quickly spreading out and settling in… they're so comfortable, you may not want to leave.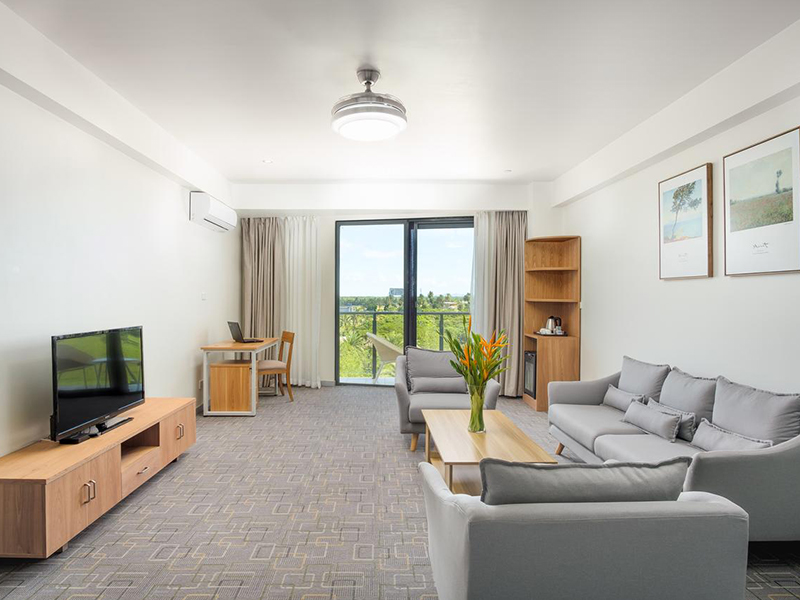 We offer seasonal specials for all varieties of travellers, so whether it's business, romance, adventure, family or conference, we've got you covered.
Our restaurant serves contemporary cuisine with an emphasis on fresh, seasonal produce offering plenty of options you'll be sure to enjoy.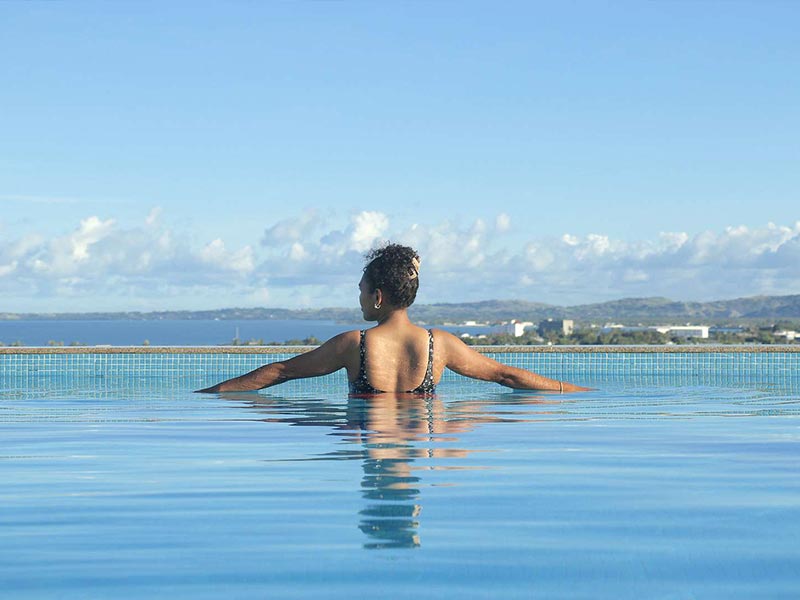 Memorable views and cocktail options abound for sun loungers or for those keeping cool in the shade.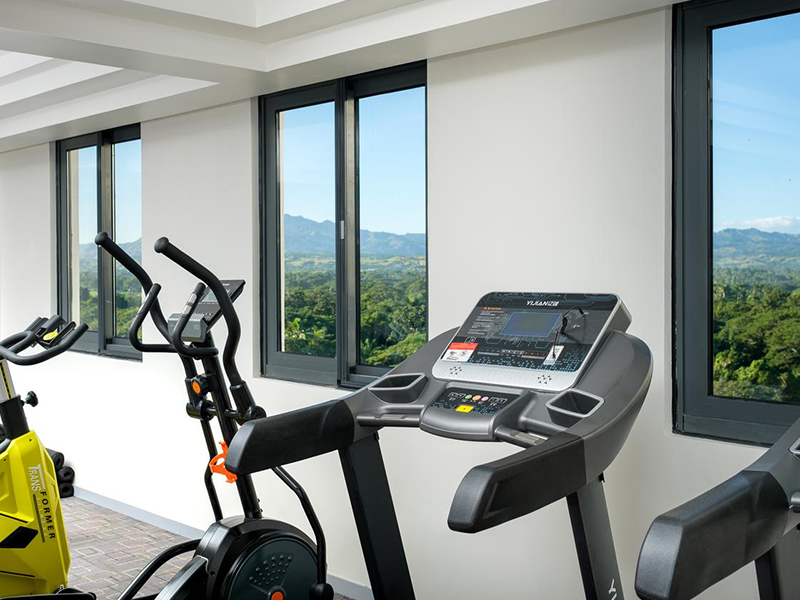 You won't miss a beat while accessing our fitness room ensuring that you'll leave with all your muscles and cardio just as fit as the day you arrived.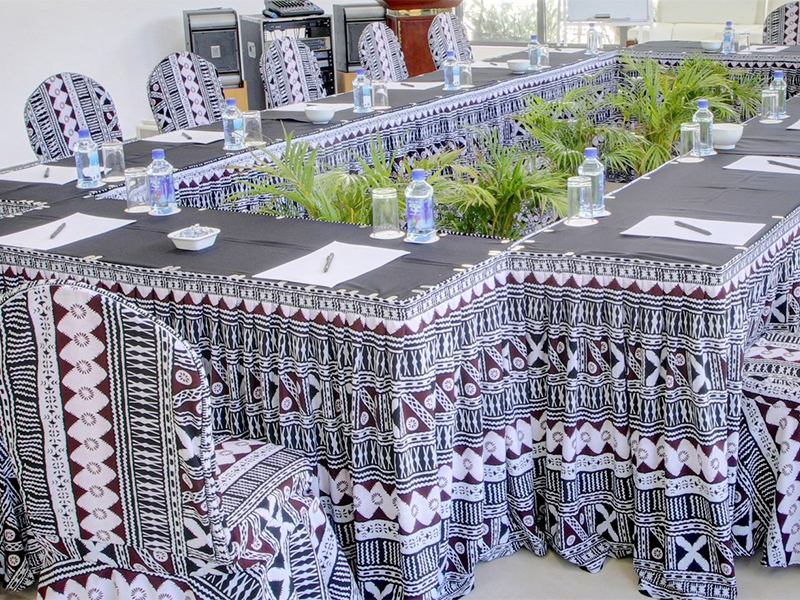 A quality conference requires the right space, proper A/V support, delicious food and Nalagi's logistical and service expertise.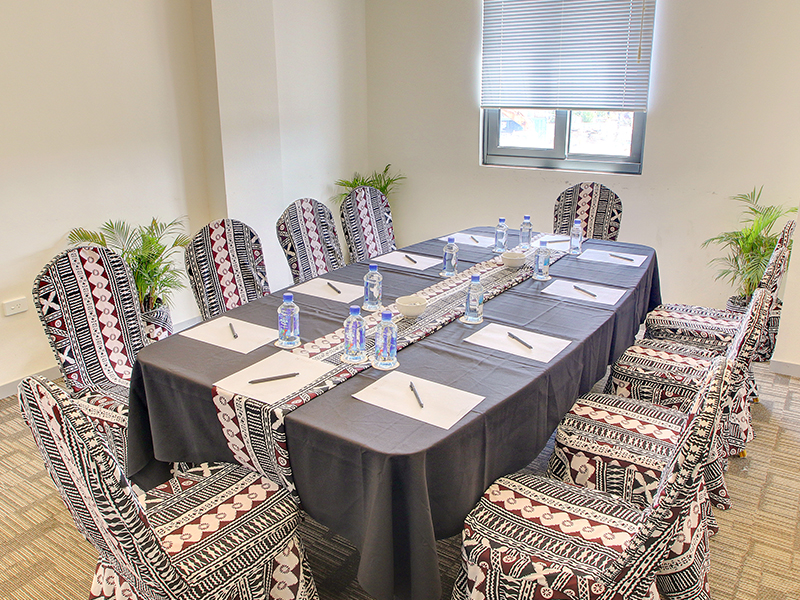 Whether it's an intimate wedding or a large corporate gathering, we'll produce lasting memories for your special day.
RESTAURANT
Focus is on the food
Our chefs offer creative food options daily, inspired by the cultures and the surrounding local produce. Our secret ingredient is your smile.
Adventure Awaits,
At Every Turn,
For Every Desire
Water
Diving, Snorkeling, Swimming, Surfing
Culture
Dance, Villages Visits, Scenic Tours, Heritage
Shopping
Markets, Handicrafts, Boutiques, Artwork
Island Hopping
Day Trips, Sandbars, Cruises, Fishing
Highlands
Zip Lines, Jungle Walks, Hikes, Villages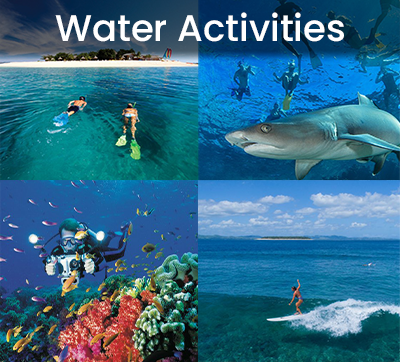 Living the 'Suite' Life
We offer 2 different and elegant options of Suites available here at Nalagi. Each one presents its own unique and gracious qualities to provide just the right amount of desired comfort, spaciousness, and amenities that one seeks when on holiday… or when you need to attend to smart business.
Adventure Awaits in Every Direction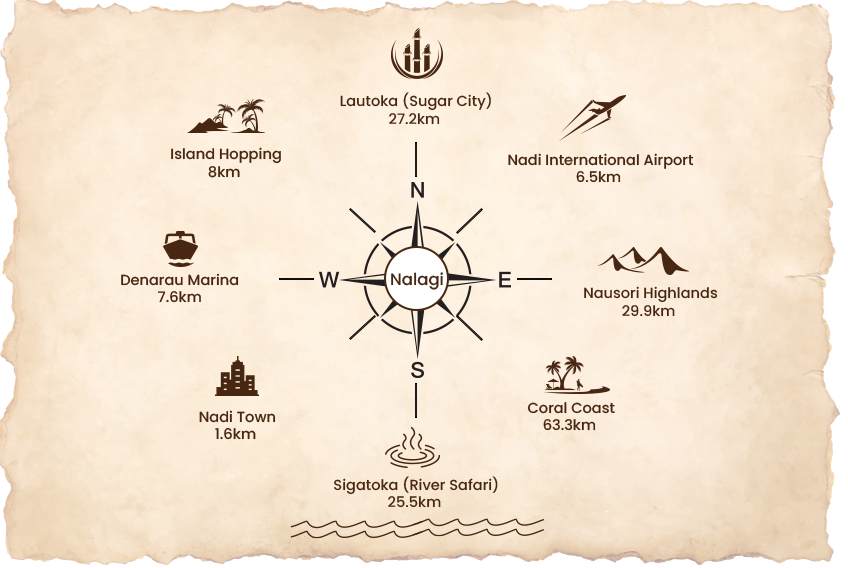 Here at Nalagi, when you pull out a compass (or a tourist brochure) there's one thing you can be sure of…  no matter where you go, no matter what trail you blaze, you are soon to come upon a great Fiji adventure.
So while many people say that the "joy is in the journey", we're confident they were not talking about flights, airport transfers and travel time to your hotel or activity locations. Your vacation is made up of very precious time and we want you to spend as much of that time as possible in full-on 'Adventure-mode'.
Nalagi's near perfect, central location to 'all things Fiji' is one of our most very special benefits. You will so often be so grateful for the extra time this gives you to live and fulfill your dreams.